,
2023 MTV Europe Music Awards canceled
The event was supposed to take place in Paris on November 5.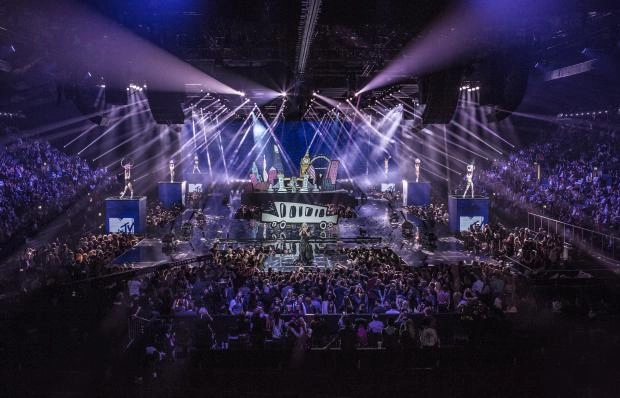 The 2023 MTV Europe Music Awards, scheduled to take place on November 5 in Paris, were canceled this Thursday out of an "abundance of caution" due to "volatile" world events, Variety reports.
The cited publication refers to a statement from a representative of Paramaunt, the group that owns MTV.
"Given the volatility of world events, we have decided not to hold the MTV EMA 2023 out of an abundance of caution for the thousands of employees, crew members, artists, fans and partners who travel from all corners of the world to watch the show," he commented.
Additionally, he added that the MTV EMAs are "an annual celebration of world music."
"As we watch the devastating events unfold in Israel and Gaza, this does not seem like a time for global celebration. With thousands of lives already lost, this is a time of mourning. We hope to host the MTV EMAs again in November 2024," he said.