,
Evgenia Medvedeva was hiding in the image of Shawarma on the show "Mask"
The figure skater admitted that she had been choosing a mask for participation in the project for a long time.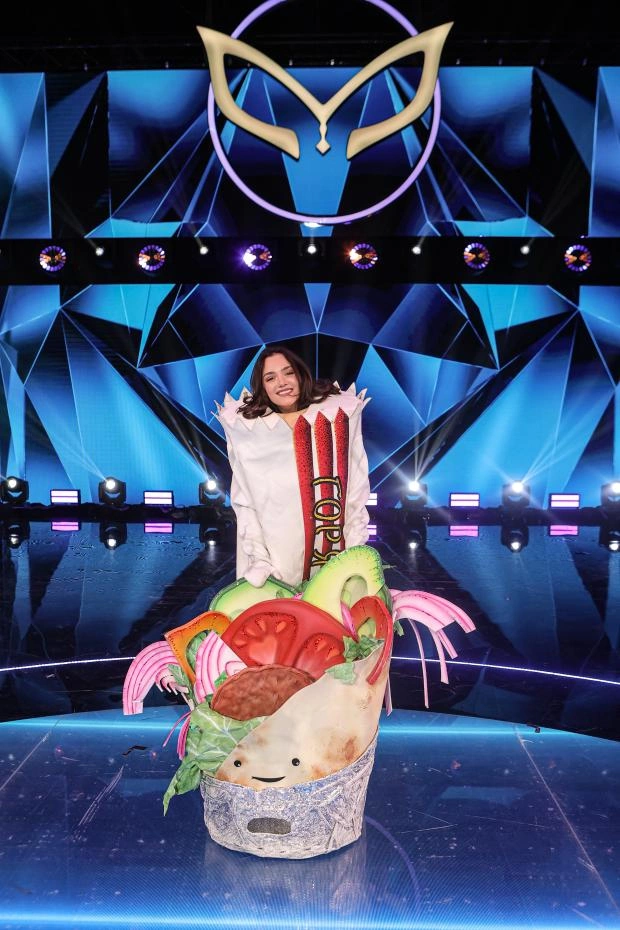 In the fourth edition of the show "Mask" on NTV (aired on March 5), the identity of the third participant was revealed. Under the mask of Shawarma, a figure skater, two-time world and European champion, Evgenia Medvedeva, was hiding.
The girl admitted that she consciously chose such an image for herself, since other masks are less convenient, and in the image of Shawarma, you can afford to have fun and dance. Shawarma managed to present several incendiary numbers on the show - earlier she performed the IOWA song "Minibus", and in another episode she made the judges dance to Andrey Gubin's hit "Girls as Stars".
Trying to guess who is hiding under the mask of Shawarma, the star judges were unanimous that this is not a professional singer, but also a rather young and fragile celebrity. The jury was not mistaken in these arguments.
According to the results of the last issue, Skunk, Queen of Spades and Shawarma were in the nomination. The audience supported Skunk, but the points of view of the judges diverged - Timur Rodriguez and Regina Todorenko united against Shaurma, Valeria and Alexei Vorobyov set out to declassify the Queen of Spades. Philip Kirkorov also confessed his love for the latter - this was the decisive factor. The king of pop wanted to leave his favorite participant in the project, and Shawarma had to leave.