,
Gerard Pique hinted at a quick wedding with a new lover
The couple stopped hiding their feelings in public.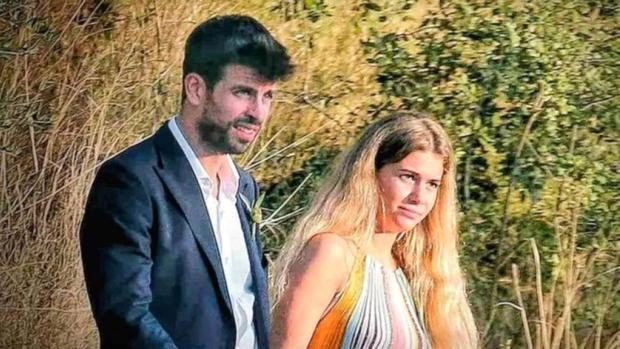 One of the most beautiful couples in the world of show business - singer Shakira and football player Gerard Pique - broke up about a year ago.
The gap was initiated by the performer, who accused her common-law husband of numerous betrayals.
At that time, Pique began to develop an affair with a young beauty named Clara Chia Marti. And although the fans did not consider this relationship seriously, in reality everything turned out differently.
The famous womanizer not only remained with Clara for a year, but has recently ceased to be encrypted.
The couple began to appear in public, showing everyone around them kisses, "hugs" and passionate glances at each other.
Not so long ago, the couple was caught by the paparazzi, who asked the footballer a leading question about how durable his current romance could be.
"As much as possible," the athlete replied, while nodding meaningfully at a nearby church. Perhaps it was a hint of an imminent wedding.