,
Volkanovski announced the fight with Makhachev at the UFC 284 tournament
The Australian is confident that this fight will take place in February.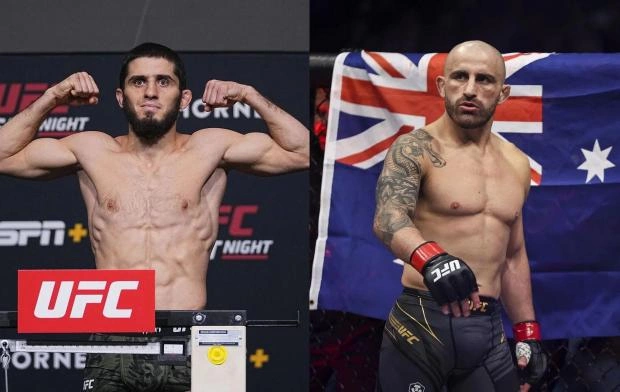 The holder of the UFC welterweight title has announced that he is starting a training camp for a fight with Russian lightweight champion Islam Makhachev.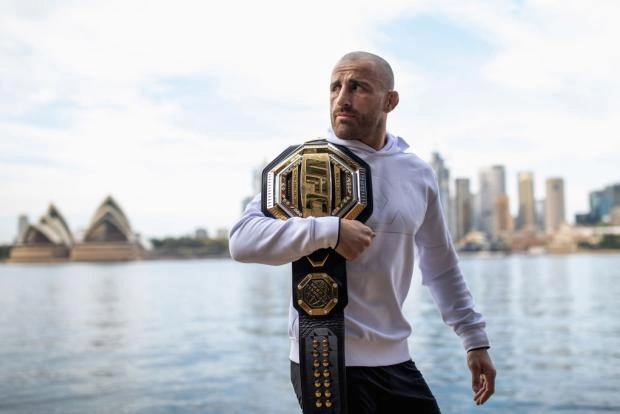 The fighter is almost certain that this fight will be on the card of the UFC 284 tournament, which will be held on the night of November 11-12 in Perth, Australia.
"We will make this fight. Don't worry. Australia needs a big fight. It's unbelievable that I can fight for the lightweight title on my home soil in front of my audience," Volkanowski wrote on his social media.
According to the fighter, he's already switched to a special diet and is now selecting sparring partners. In addition, Volkanovski recalls that after Makhachev's victory over Oliveira in Abu Dhabi, he and the Russian agreed on a personal duel just in Australia.
Meanwhile, UFC president Dana White has been stubbornly silent on the matter and has given no hint that such a fight could actually take place in February.
And most specialists are reminding about the rules of the promotion, according to which the new champion in the face of Makhachev must first hold at least one defense against a top contender from his division.
By the way, on November 13 at UFC-281 in New York light welterweight contenders Dustin Porter and Michael Chandler will fight each other, and the winner can be appointed in pair with the Russian fighter
.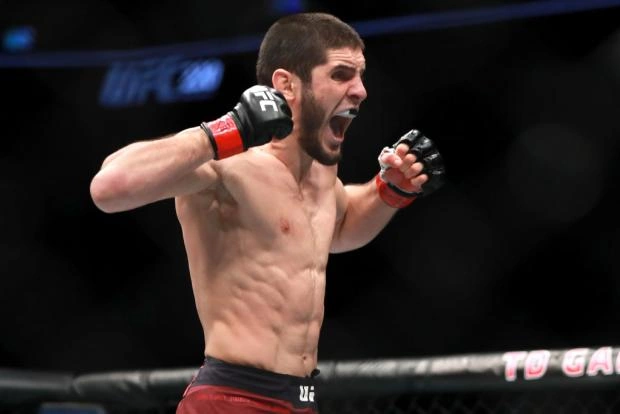 Хотя не исключен любой вариант, в том числе и тот, при котором Махачев в феврале действительно отправится в Австралию.
Хотя если случится именно такой вариант, руководству лиги это надо будет как-то обосновать, поскольку весь топ легкого дивизиона явно останется недовольным и почувствует себя обделенным.
Еще же нельзя списывать со четом и Чарльза Оливейру, от которого чуть ли не вся Бразилия сейчас громко требует вернуть чемпионский титул в страну.
При большом желании Дана Уайт мог бы даже разрешить ему реванш с Исламом Махачевым, хотя это тоже не по правилам.
Ведь в том поединке в Абу-Даби Чарльз уже не владел титулом, а значит, он его и не терял. Другое дело, в силу заслуг бразильца лига может пойти ему навстречу.
В общем и целом, выходит так, что в перспективе у Ислама Махачева сразу три варианта для следующего боя: возможный реванш с Оливейрой, защита титула с победителем пары Порье – Чендлер, и все тот же Волкановски.
При этом стоит отметить, что первый вариант считается не менее громким и интересным, чем поединок с Волкановски.
Наверное, в плане медийности немного уступает второй вариант. Но именно он, по мнению специалистов, является наиболее правдоподобным и, главное, законным.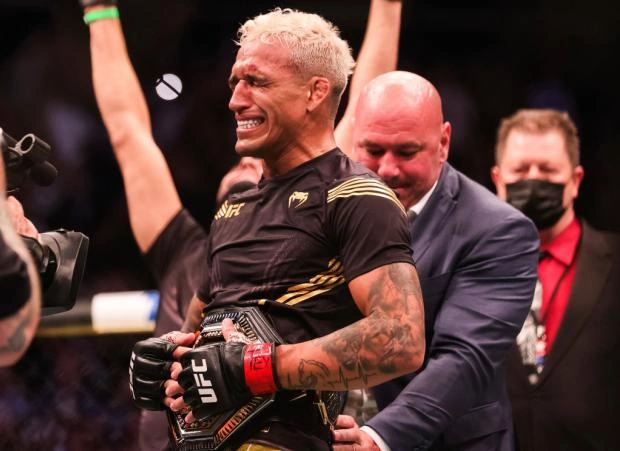 After all, Oliveira needs at least one more fight to get to the title fight. And Volkanovski, as they say in the fighting community, wants to come to the new division ready to fight for the belt.
There's something the experts are overlooking, though. UFC is not just a sports league, it's a big business, where the money rules the roost.
And if investors "ask" Dana White to do something not quite according to the rules, he, most likely, cannot resist urge to take another sack of dollars.
So, the trip of Islam Makhachev to Perth, Australia, in February seems the most promising in this respect.