,
Makhachev predicted a tough fight with Volkanovski at UFC 284
The Australian has experience playing in several divisions.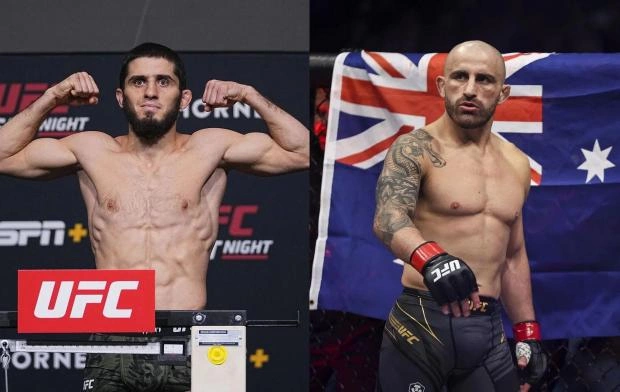 On February 12, a historic event will take place at UFC 284 in Perth, Australia. For the first time in league history, two current champions of two different divisions will enter the octagon against each other.
Lightweight title holder Islam Makhachev will defend his belt against featherweight champion Alexander Volkanovski.
Most experts consider the Russian fighter a clear favorite, but UFC top middleweight Robert Whittaker does not believe that Islam has an easy path to victory.
"Alex has a huge amount of experience, which he gained during his performances in several divisions at once. He knows very well how to deal with an opponent from a different weight category. Therefore, Makhachev is definitely waiting for a tough fight, "the athlete made the assumption.