,
Khabib view Volkanovski as more dangerous for Makhachev than Oliviera
The Russian champion is going to have a tough fight.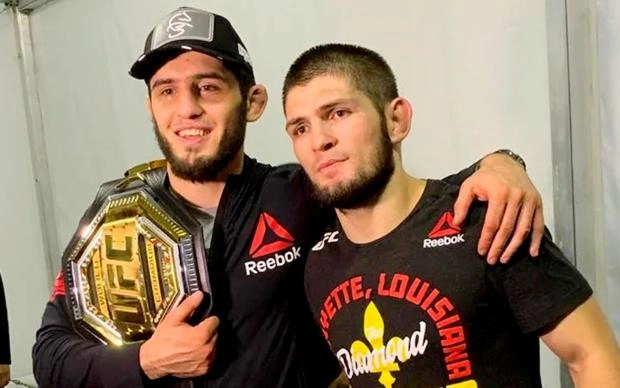 On February 12, 2023, at the UFC 284 tournament in Perth, Australia, the current Australian bantamweight champion Alexander Volkanovski and the Russian lightweight champion Islam Makhachev will fight in the octagon.
Most experts call Makhachev the clear favorite for the clash, but former lightweight titleholder Khabib Nurmagomedov advises not to relax.
"Volkanovski and Oliveira are about equal in experience, but Alex's fighting IQ, courage and patience are much higher than Charles's. I've already told Islam that he's going to have his toughest fight yet. Much more difficult than with Oliveira," Nurmagomedov explained.
At the same time Khabib didn't express a shadow of a doubt about the fact that Islam will come out and "finish this guy, just like everyone else."