,
"Vanguard" interrupted the 9-match winning streak
Omsk lost at home to Spartak Moscow.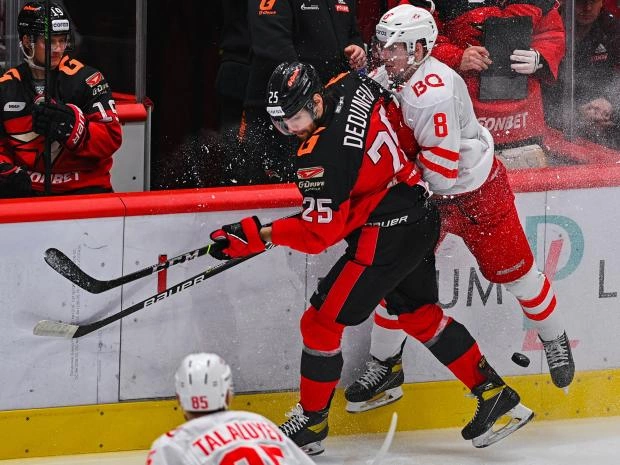 Omsk "Vanguard" in the home match of the KHL lost to the Moscow "Spartak" - 1:3.
Maxim Tsyplakov (30), Joseph Keane (36) and Maxim Chudinov (58) excelled in red and white, Reed Boucher (60) in Omsk.
Omsk, interrupting the 9-match winning streak, with 39 points, are in 6th place in the Eastern Conference. "Spartak" (37) is located on the same position in the west.