,
Cameroonian goal gives Switzerland victory over Cameroon
The Russian midfielder played in the Cameroon national team.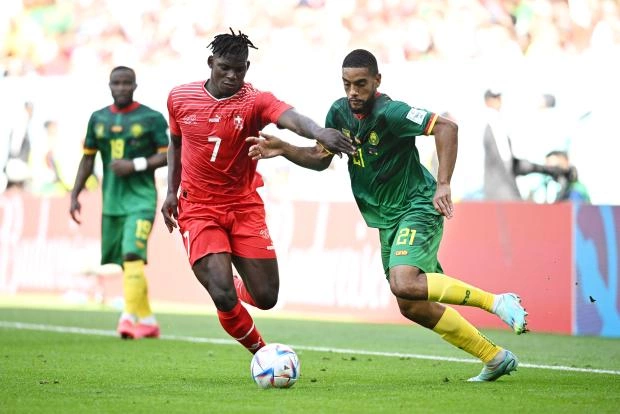 The Swiss national team in the match of the 1st round of group "G" of the World Cup won against Cameroon - 1:0.
The goal in the 48th minute was scored by the ethnic Cameroonian Brel Embolo (48).
Russian Gael Ondua played in the African team from the 69th minute. At the 81st minute, Dynamo Moscow midfielder Nicolas Ngamalyo came on as a substitute.
On November 28, the Cameroonians will play with Serbia at 13:00 Moscow time, at 19:00 Moscow time the Swiss will meet with Brazil.