,
Wojciech Szczesny: I lost the dispute with Messi, but I'm not going to pay
The Polish goalkeeper laughed it off in response to a question about the dialogue with Lionel Messi.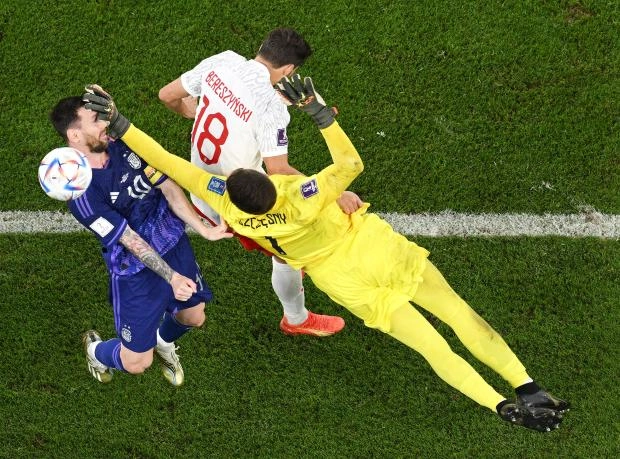 Goalkeeper of the Polish national football team Wojciech Szczesny joked in response to a question about what he was talking about with Argentina striker Lionel Messi during the match of the 3rd round of the group stage of the World Cup.
It happened while the referee was watching a video of Szczesny's foul against Messi. After that, he called a penalty, which the Polish goalkeeper parried.
"I said that I bet 100 euros that the arbitrator will not appoint a penalty kick. So I lost the argument to Messi. I don't know if it's possible at all or maybe I'll be fined. But I'm not going to pay the winnings to him - he doesn't enough money!" - quotes Schensny "Ole".