,
Cristiano Ronaldo: Portugal cannot be broken from outside
The forward reacted to the information about his demarche due to disagreement with the decision of the head coach.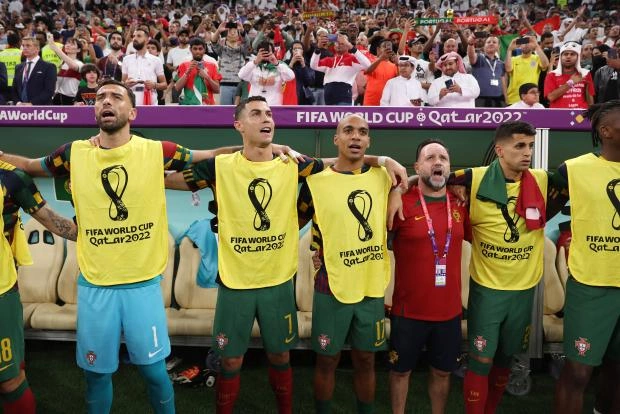 Striker Cristiano Ronaldo has pledged his allegiance to the Portugal national football team.
He spoke after media reports that he allegedly threatened Portuguese head coach Fernando Santos that he would leave the team after he did not make it into the starting lineup for the 6-1 World Cup round of 16 match against Switzerland.
"Our team is too united to be broken from the outside. Our nation is too brave to be intimidated by any opponent," he wrote in his microblog, adding that the Portuguese national team will fight for the dream to the end.