,
Cherchesov found a similarity between the tactics of Morocco and Russia
According to him, the Spaniards should not be allowed to seize the territorial advantage.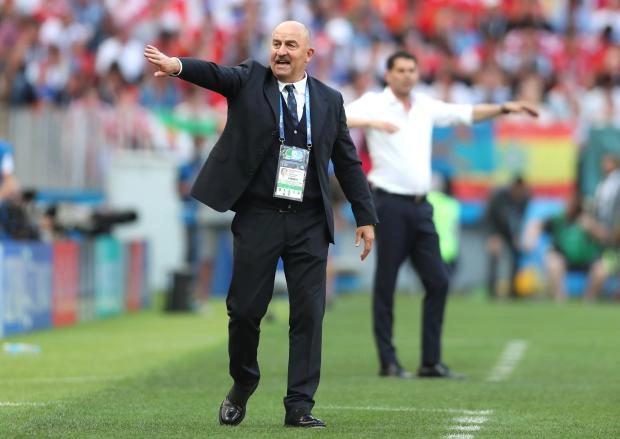 Ex-coach of the Russian national football team Stanislav Cherchesov said that the tactics of the Moroccan national team in the match of the 1/8 finals of the World Cup against Spain (0:0, pen. 3:0) were similar to those used against the "red fury" by the Russians on the same stage of the 2018 World Cup.
"Many people sent me messages: "Did the coaches of Morocco contact you before the match?" This is really one of the options against Spain. The details differ, but the principle is the same - to give space, but not the initiative," Izvestia quotes him.
Cherchesov noted that in 2018, thanks to such tactics, the Russians tied up the Spanish players and allowed them to create a minimum number of chances. Similarly, the teams of Morocco and Japan acted against the "red fury" at the 2022 World Cup, while the Costa Rica team gave up space and lost with a score of 0:7.