,
Cristiano Ronaldo will remain in reserve for the match against Morocco
He was no longer in the starting lineup for the 1/8 finals match against Switzerland.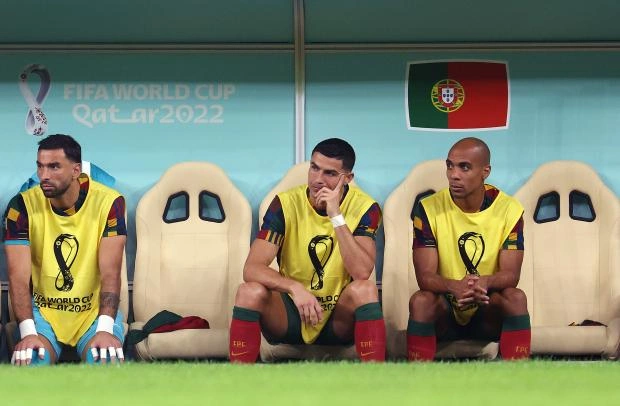 Forward Cristiano Ronaldo will not be in the starting lineup of the Portuguese national soccer team for the second consecutive World Cup match in Qatar.
As reported by A Bola, in the quarterfinal match against Morocco, which will be held on December 10, he will again be in stock. Instead, Gonçalo Ramos, who scored a hat-trick in the previous match against Switzerland (6-1), will play in the opening minutes.
Ronaldo came on as a substitute in the Swiss game, missing out on the Portuguese starting line-up for the first time since 2008 at a major international tournament.