,
Lionel Scaloni: Messi always wants to play
The Argentine coach spoke before the semifinals of the World Cup.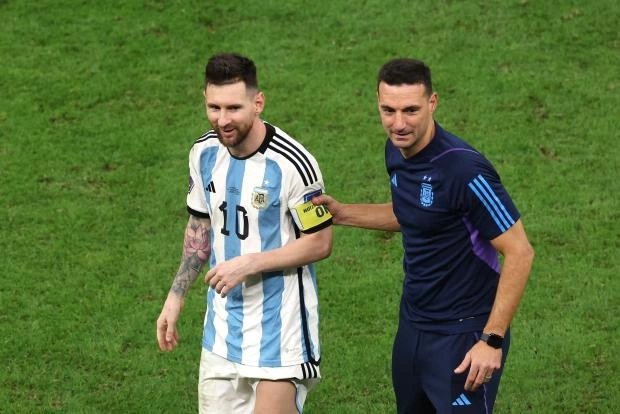 Argentina's head coach Lionel Scaloni said his charges will play for the sake of their people in the World Cup semifinals against Croatia.
"We will play for Argentina, for our families, for all the Argentine people," TASS quoted him as saying.
Scaloni praised the contribution to the Albiceleste game of striker Lionel Messi, who always shows a high level.
"He has a winning spirit, he's always hungry, he wants to keep playing soccer, which we can't help but be happy about," the coach said.
Argentina and Croatia will play Dec. 13. The match starts at 22:00 Moscow time.