,
Lionel Messi received Arab clothes from the Emir of Qatar
The captain of the Argentina national team was awarded the main trophy of world champions.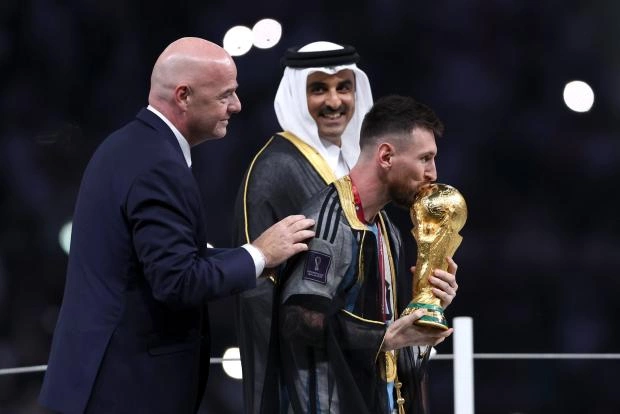 The Emir of Qatar, Tamim bin Hamad Al Thani, presented the striker of the Argentina national football team, Lionel Messi, with a bisht.
This is a traditional Arab cape, which the striker put on before the World Cup.
The Argentines won the title for the third time in history. For Messi, this was the fifth and last World Cup.