,
I wanted to be world champion so badly that I still can't believe it
The Argentine striker won the trophy at his fifth World Cup.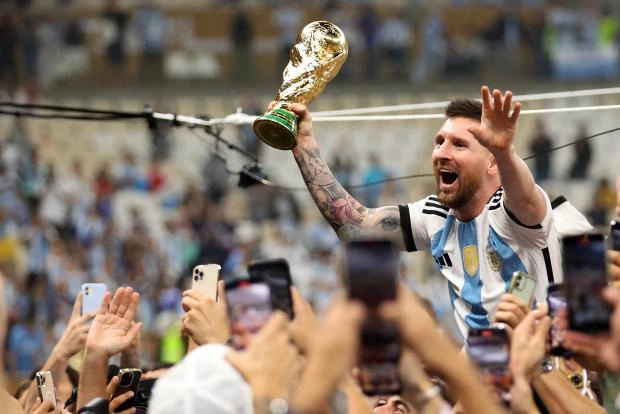 Argentina striker Lionel Messi said that while it is difficult for him to believe that he became the world champion.
"I dreamed it so many times. I wanted it so much that I still can't believe it," he wrote in his microblog.
Messi thanked his family and fans for their support. He noted that the credit for the victory at the World Cup in Qatar belongs to the entire Argentina team.
"This is beyond individuality. This is the strength of all who fought for the dream, which is also the dream of all Argentines. We did it!" - concluded the forward.
Lionel Messi won the title in his last World Cup match