,
Enzo Fernandez is the best young player of the 2022 World Cup
He played in all of Argentina's matches at the winning championship.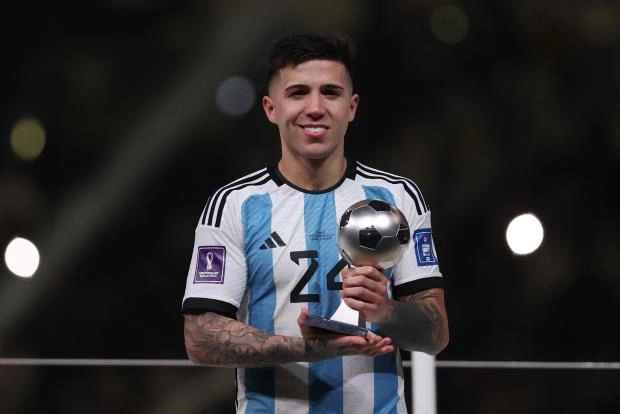 The midfielder of the Argentina national soccer team Enzo Fernandez was named the best young player of the World Cup in Qatar.
He played 7 matches at the tournament, scored a goal and made a successful pass.
At club level, Fernandez played for Portuguese "Benfica".
The best sniper of the tournament was Kylian Mbappe, the best goalkeeper - Emiliano Martinez, the best player - Lionel Messi.