,
Messi made history
At the moment, the publication already has almost 57 million likes.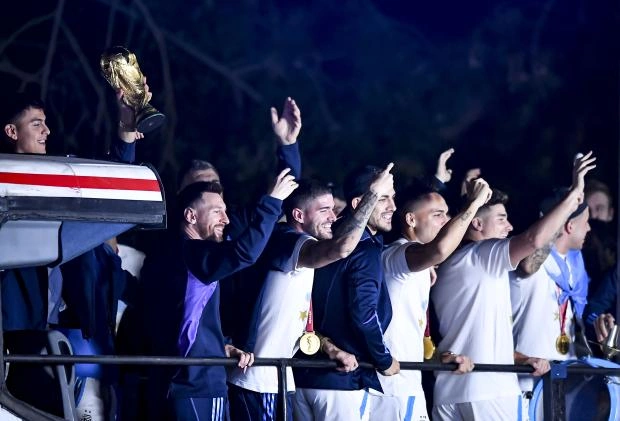 Lionel Messi has made history again by writing the most followed post on Instagram*.
The best Mundial player and world champion in the Argentina national team on Sunday, December 18, posted a photo on this social network in which he holds the World Cup in his hands. At the moment, the publication has already gained about 57 million likes. Since January 2019, the famous egg photo has received almost 56 million likes.
It is also noteworthy that since Sunday the number of likes to the photo of that very egg has increased. Perhaps those who do not like Messi's successes have begun to "vote" for him again.
* - banned in the Russian Federation, owned by Meta, recognized as extremist in Russia.
Recall, for the first time since 1986, the Argentina national team lifted the World Cup over their heads. In the final of the tournament in Qatar, Albicelesta met with the reigning champion - the French team. The French saved themselves twice in this meeting, but there was not enough emotion for a penalty shootout.