,
Brothers Svechnikov exchanged gears in the match "Carolina" - "San Jose"
The dramatic game ended in favor of the Hurricanes.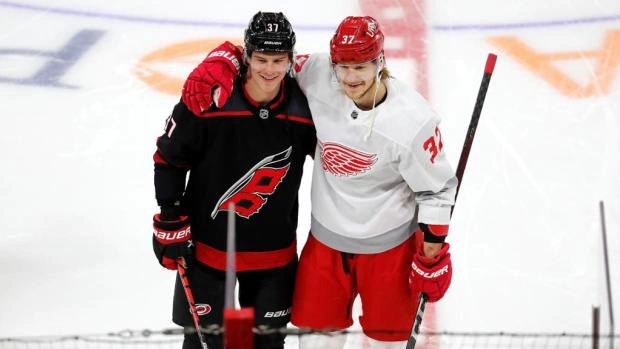 The Carolina Hurricanes beat the San Jose Sharks 5-4 in overtime in an NHL home game.
The hosts have two assists on account of the Russian striker Andrey Svechnikov. A second pass with 12 seconds left in the third period helped send the game into overtime.
For the guests, forward Evgeny Svechnikov made an assist.
Ilya Mikheev out for six months due to injury