,
Australian duo win the men's doubles final at the Australian Open
The hosts delighted the local fans.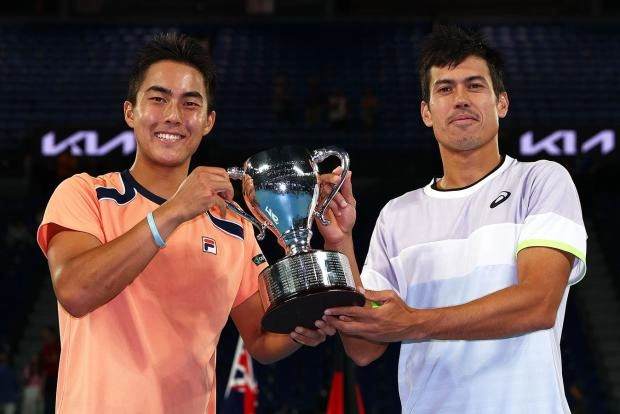 The Australian Open is drawing to a close and the finals are already underway.
A few hours ago, Belarusian Arina Sobolenko became the champion in women's singles.
The tournament was followed by the final in the men's doubles, where the Australian couple Rinki Hijikata and Jason Kubler opposed the Pole Jan Zielinski and the Monegasque Yugo Nysu.
The duel turned out to be stubborn, but two sets were enough for the hosts for the final success. The score of the meeting is 6:4, 7:6 (7:4) in favor of the Australian couple.