,
Mishina and Gallyamov - the first in the championship of St. Petersburg
The pair beat the closest pursuers by more than 12 points.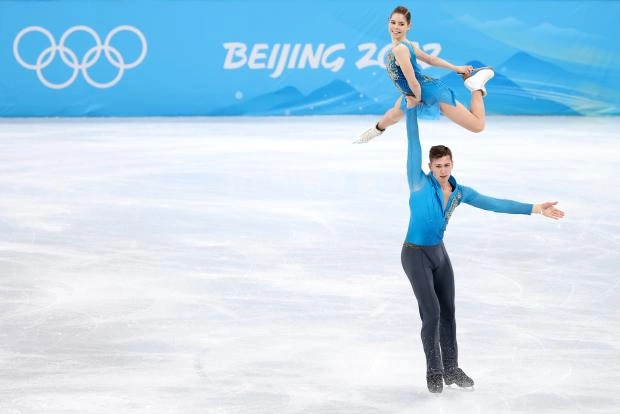 Sports couple Anastasia Mishina and Alexander Gallyamov became the first in the St. Petersburg figure skating championship after the short program.
The skaters earned 87.50 points, surpassing the official world record.
Alexandra Boikova and Dmitry Kozlovsky are in second place (75.06), Anna Moskaleva and Maxim Lozhkin (69.10) close the top three.