,
Emelianenko wished brother Fedor good luck in farewell fight at Bellator
Famous relatives for many years practically do not communicate.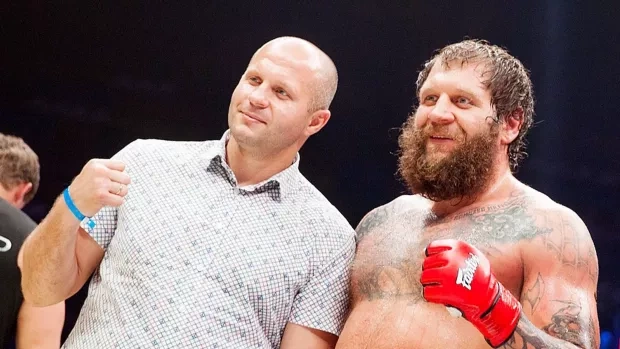 On the night of February 4-5, the legendary Fedor Emelianenko will have his farewell heavyweight fight against Bader at Bellator 290.
Among the famous colleagues who wished him victory in this fight was his younger brother Alexander Emelianenko.
In another situation, there would be nothing unusual here. But due to fundamentally different views on life, the brothers almost do not communicate for many years. The more valuable the wish of a relative seems.
"Early in the morning, February 5, my brother Fedor will have his last fight in MMA. I hope his victory will be as easy as this fight of ours! ", Emelianenko Jr. wrote on social networks, remembering their own fight 10 years ago.
In 2012, as part of the combat sambo championship, Fedor defeated his younger brother with a painful hold seven seconds after the start of the fight.