,
Volkanovski accuses Makhachev of contempt ahead of UFC title fight
The Australian does not like the confidence of the Russian champion.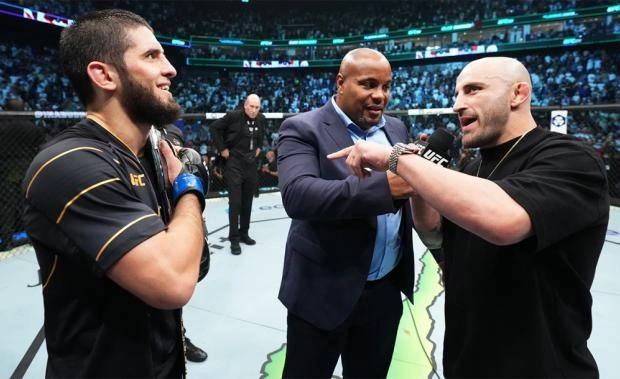 On the night of February 11-12, in Perth, Australia, two of the best fighters in the league, Islam Makhachev and Alexander Volkanovski, will fight for the UFC lightweight title.
The closer the fight, the more passions boil. For example, an Australian athlete suddenly decided that the Russian did not respect him at all.
According to Volkanovski, he considers Makhachev a very serious opponent, and foresees an incredibly difficult fight. But his opponent is sure in advance of his easy victory.
"I know it will be hard for both. Islam is a serious fighter. We both have to respect our opponents. But I see that he does not respect me too much, since he says everywhere how easily he will beat me.
True, the Australian himself, apparently, forgot his own statements, in one of which he promised to knock out Makhachev no later than the second round.