,
Vladimir Tarasenko became the first star of the day in the NHL
The debut of the Russian striker in the "Rangers" was a success.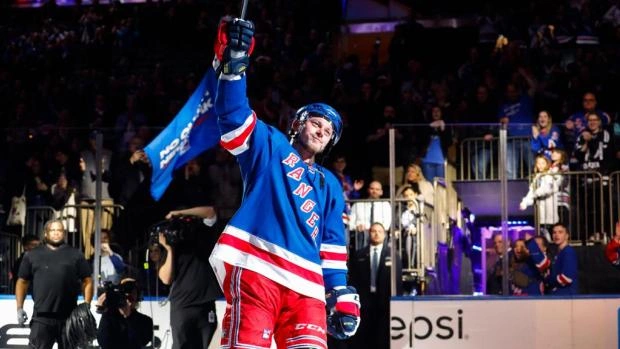 Russian forward "New York Rangers" Vladimir Tarasenko recognized as the first star of the game of the day in the NHL.
In his debut match with the Blueshirts, he scored a goal.
The second star of the day was Pittsburgh Penguins guard Pierre-Olivier Joseph, who scored 3 (2 + 1) points in a duel with the Anaheim Ducks (6: 3), the third was Toronto Maple Leafs forward John Tavares, who scored a double in the match. with Columbus Blue Jackets (3:0).