,
Kucherov and Vasilevsky helped Tampa beat Dallas
"Stars" hit the gates of Andrei Vasilevsky only once.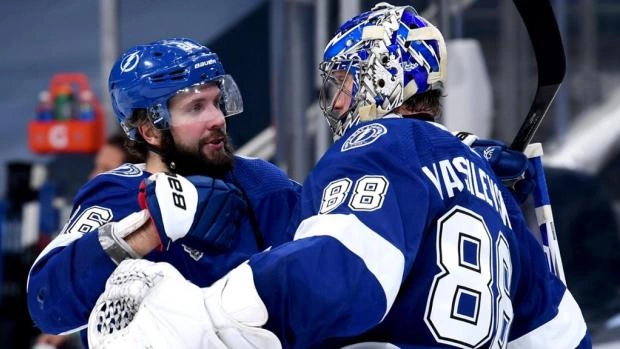 The Tampa Bay Lightning defeated the Dallas Stars 3-1 in the NHL away game.
As part of the Lightning, an assist was made by Russian striker Nikita Kucherov.
Tampa goaltender Andrei Vasilevsky parried 28 shots.
Sorokin's 27 saves didn't save the Islanders from losing to Montreal