,
Artemi Panarin scores four goals in NHL game for the first time
The Russian striker provided the Rangers with a victory over the Carolinas.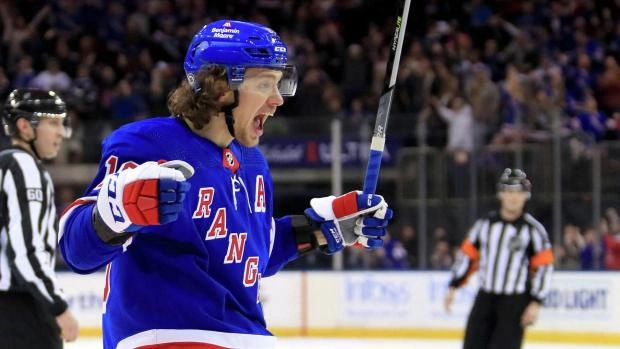 The New York Rangers beat the Carolina Hurricanes 6-2 in the NHL away game.
As part of the New Yorkers, Russian striker Artemy Panarin scored four goals. In addition, he has an assist on his account.
Panarin first made poker in an NHL game. In 53 matches of the season, he scored 59 (16 + 43) points.