,
Andrey Svechnikov scored an assist hat-trick against Montreal
Forward "Carolina" is approaching the mark of 50 points per season.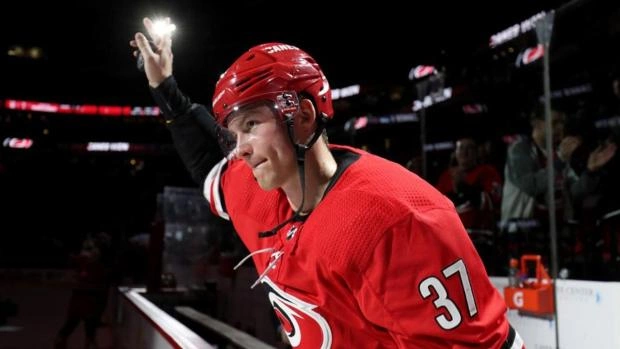 The Carolina Hurricanes beat the Montreal Canadiens 6-2 in an NHL home game.
As part of the hosts, Russian striker Andrey Svechnikov made three assists.
In 54 matches of the season, Svechnikov scored 46 (19+27) points.
Kuznetsov's goal did not save "Washington" from losing to "Florida"