,
Nikita Zaitsev moved from "Ottawa" to "Chicago"
The Russian defender has played 28 matches this season.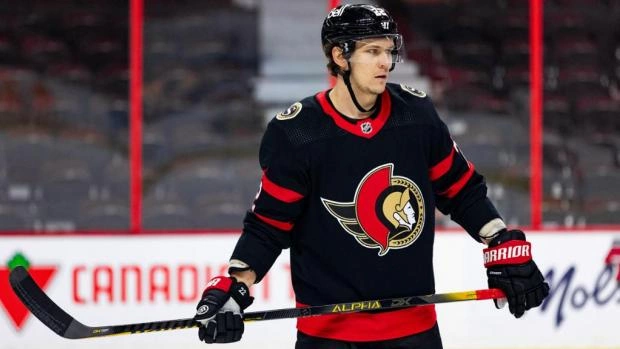 Russian defender Nikita Zaitsev moved from the Ottawa Senators to the Chicago Blackhawks.
In addition to Zaitsev, Chicago received 2nd round picks in the 2023 draft and 4th round picks in the 2024 draft. In return, "Ottawa" will not receive anything yet: the decision will be made later.
In the 2022/23 season, Zaitsev played 28 NHL games and made 5 assists. In total, he has 426 matches and 108 (19+89) points in the league.
Sorokin's 25 saves helped Islanders defeat Winnipeg