,
Jake Paul proposed fee dispute - Fury agreed
The fighters will meet in a boxing match on February 26.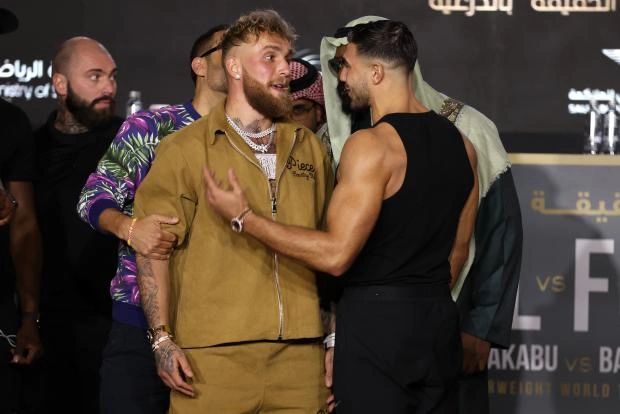 Popular American social media star and part-time professional boxer Jake Paul, during a press conference before the fight in Saudi Arabia against Briton Tommy Fury, offered his opponent a dispute.
Paul promised to double Fury's fee if he won, but if the Brit lost, he would get his due profit.
"If you win, I'll pay you twice what I'm paying now. But if I win, I'll take everything I pay you. Do you agree or not? Since you're so sure," said Jake Paul.
After some thought, Tommy Fury agreed and shook hands with his opponent.
The boxing match between Jake Paul and Tommy Fury will take place on February 26.