,
Just Fontaine has died
Just Fontaine scored 30 goals in 21 matches for France.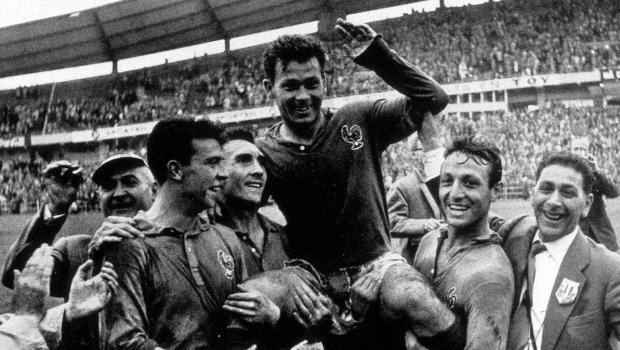 In Toulouse, at the age of 90, the legendary French football player Just Fontaine died.
At the club level, he played for the Moroccan Casablanca, the French Nice and Reims, scoring 227 goals in 248 matches of the national championship.
On account of Fontaine 21 matches and 30 goals for the French national team. At the 1958 World Championships, he won bronze with 13 goals in the tournament. This record has not been broken so far.
Messi, Mbappe and Benzema named to FIFA 2022 Team of the Year