,
Jose Mourinho receives two match bans and a €10,000 fine
The Roma Portuguese specialist was sent off against Cremonese after a tough fight with the fourth official.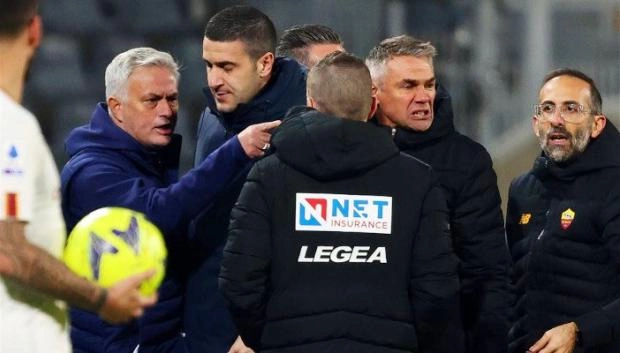 Jose Mourinho, Roma's Portuguese manager, has received two match bans and a €10,000 fine after being sent off and insulting the referee during a match on Tuesday that ended in his team's surprise 2-1 defeat against " Cremonese".
In the second half, Roma head coach Jose Mourinho received a red card from the referee. He was unhappy that the judge did not punish Frank Tsajut after the clash with Marash Kumbula.
See also: It rained soft toys at a children's football match in Turkey. Besiktas fans, who filled the stands of Vodafone Park, threw on the field the players who were brought to be sent to children affected by the earthquake.