,
Yaroslav Askarov fought with the opponent's goalkeeper in the AHL match
The Milwaukee goalie was involved in a massive brawl in the third period.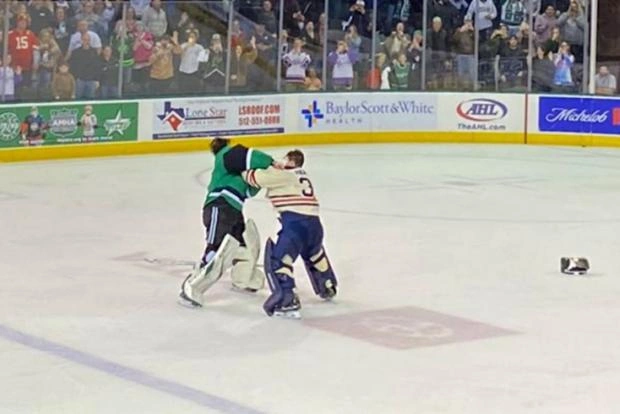 Russian goaltender "Milwaukee Admirals" Yaroslav Askarov got into a fight during the AHL game with the goalie "Texas Stars" Remy Poirier.
In the middle of the third period, when Milwaukee lost 1:5, there was a massive brawl, including a one-on-one match between goalkeepers. Porrier, after several blows, managed to knock down Askarov, and after that the judges separated them.
In the 2022/23 season, Askarov made his NHL debut with the Nashville Predators, conceding 4 goals against the Montreal Canadiens. So far, this is his only match in the league.
The Russian goalkeeper scored the puck and was sent off until the end of the match in the AHL