,
Daniil Medvedev became the winner of the tournament in Dubai
This is Medvedev's third ATP title in three weeks.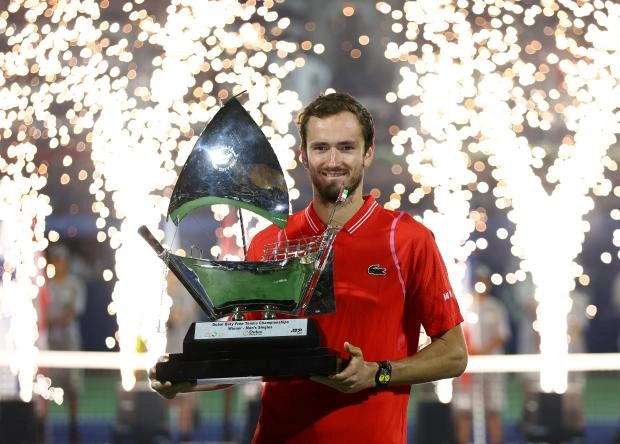 In the "Russian final" of the tournament of the Association of Tennis Professionals (ATP) in Dubai with a total prize fund of more than $2.8 million, Daniil Medvedev beat his compatriot Andrei Rublev with a score of 6:2, 6:2.
Earlier, the Russian became the best in Rotterdam and Doha, thus, Medvedev wins the ATP tournament for the third week in a row. On March 6, Medvedev will again become No. 1 racket in the world ranking, beating Rublev in this position, who has been in this position since January 9.
Earlier, Novak Djokovic noted that Daniil Medvedev has become one of the most important players in the world over the past five years.