,
Alexander Ovechkin scores 60th point of NHL season
He has 35 goals and 25 assists under his belt.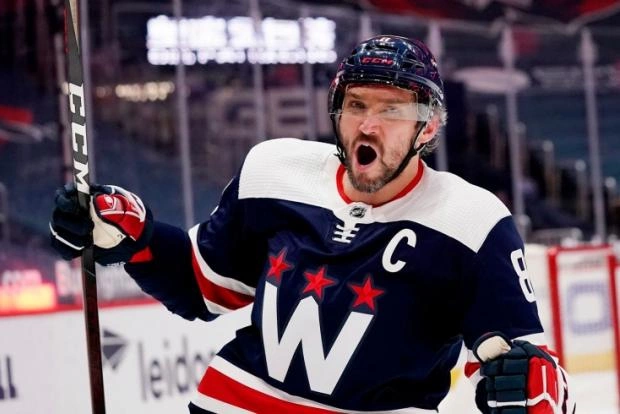 Russian forward Alexander Ovechkin of the Washington Capitals has reached the 60-point mark for the season.
He scored two goals and a assist against the San Jose Sharks (8:3) and now has 35 goals and 25 assists.
Ovechkin is the fifth leading scorer of the season among Russians, behind Nikita Kucherov (88), Kirill Kaprizov (73), Artemiy Panarin (69) and Evgeny Malkin (62).
Alexander Ovechkin moves into 16th place on NHL all-time scoring list