,
Novak Djokovic will not play in Indian Wells
The Serbian tennis player was unable to enter the United States due to not being vaccinated against COVID-19.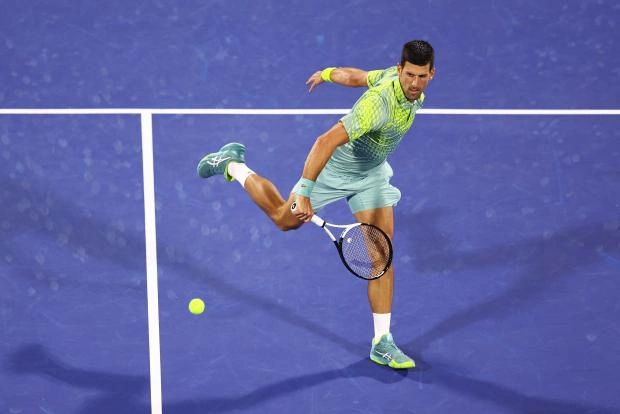 Serbian tennis player, world number one, Novak Djokovic will not play in California at the first Master 1000 tournament of the season due to restrictions in the United States for foreigners not vaccinated against Covid-19. His place will be taken by Georgian Nikoloz Basilashvili.
"Novak Djokovic, number one in the world, has withdrawn from the BNP Paribas Open 2023. After his departure, Nikoloz Basilashvili enters the main draw," the California tournament confirmed on a social network, without going into details.
Djokovic is currently unable to enter the US due to a lack of vaccination against COVID-19. The United States Tennis Association (USTA) and organizers of the US Open have backed the 22-time Grand Slam winner from entering the country to play in this month's tournaments. in Indian Wells and Miami, despite his vaccinated status.
The United States requires foreigners entering the country to be vaccinated against COVID-19, with no option to present a negative result for the coronavirus as an alternative. Official change of rules is planned on May, 11th.
The Indian Wells main series kicks off this Wednesday, while the Miami Masters 1000 is scheduled for March 19. The US Open starts on August 28.
Last year, Djokovic missed both the Australian Open after being deported from the ocean country, and the US Open due to a lack of coronavirus vaccinations.