,
Five points from Kucherov and Sergachev helped Tampa beat Philadelphia
The Russians set the tone for the game against the Flyers.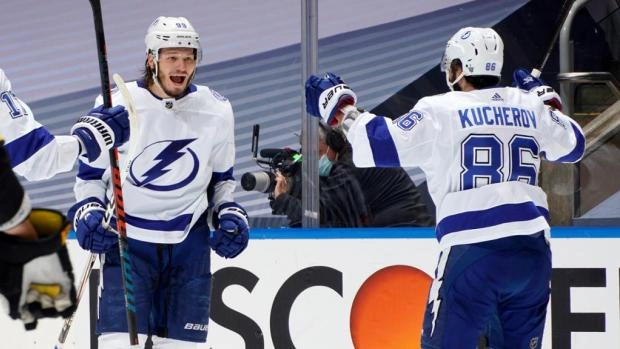 "The Tampa Bay Lightning beat the Philadelphia Flyers 5-2 at home in an NHL game.
Russian forward Nikita Kucherov scored two goals and an assist for the home team. Defenseman Mikhail Sergachev had two assists.
The Lightning goalie Andrei Vasilevsky saved 33 shots.