,
Five points of Kucherov and Sergachev did not save Tampa
The Russians took part in all the abandoned washers "lightning".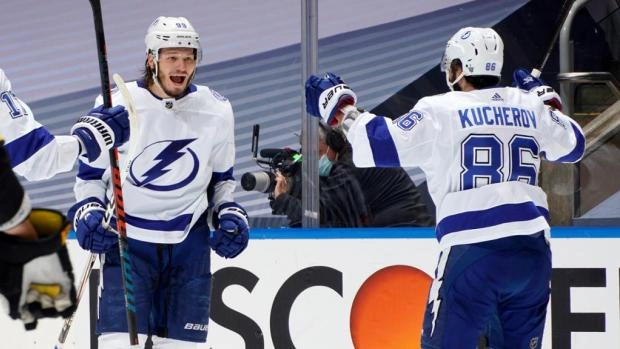 The Tampa Bay Lightning beat the Vegas Golden Knights 3-4 in overtime.
The hosts have a goal and two assists on account of the Russian striker Nikita Kucherov. Two more assists were made by defender Mikhail Sergachev.
Tampa goaltender Andrei Vasilevsky saved 17 shots.
Islanders goaltender Ilya Sorokin assists in overtime