,
Michael Page blew Goichi Yamauchi's kneecap with a brutal finish in 26 seco
This moment was one of the most horrific that MMA has seen all year.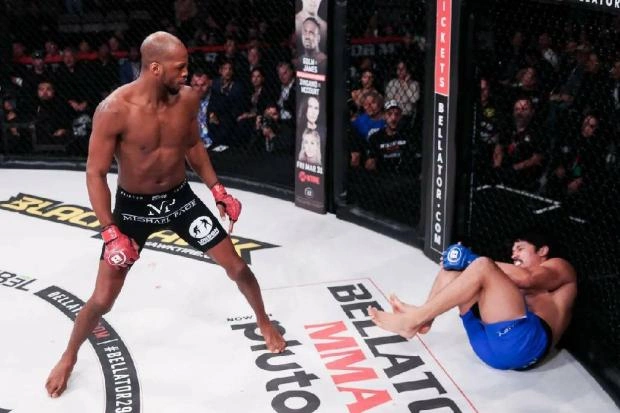 After an episodic boxing bout with Mike Perry, Page (20-2) returned to the cage on Friday night as a trump card for Bellator 292, and his welterweight bout against Goichi Yamauchi (28-5) was one of the most horrendous moments MMA has ever seen. seen all year.
Page appeared to have severely damaged Yamauchi's kneecap with his first punch - a kick to Yamauchi's right leg - just 26 seconds into the fight.
"It's hard to even celebrate when he's around," Page said. "I'm actually a fan of him and his work. It was nice to be in the cage with him, but I really wish him a speedy recovery."