,
Makhachev prefers Dariusz's "new challenge" to Charles Oliveira's rematch
Islam Makhachev wants to keep adding new names to his hit list.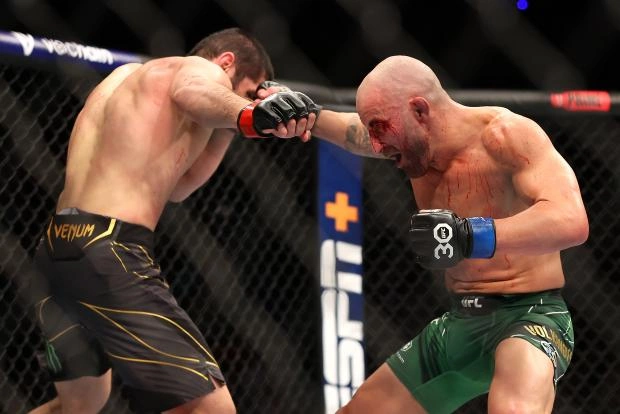 The UFC lightweight champion is looking forward to a second defense of his title after defeating featherweight champion Alexander Volkanovski at UFC 284 in February. may appear in Charles Oliveira vs. Beneil Dariush on May 6 at UFC 288.
Makhachev defeated Oliveira by decision and became the champion.
"Honestly, I do not know. I hope Beneil wins because I already beat Oliveira and I need a new challenge," Makhachev said in an interview with BT Sport.
"The fight with Dariush promises to be good because this guy has good punching, wrestling and grappling skills. That's right, it will be a good fight," Makhachev later added. "But Oliveira, if he wants a rematch, if he plays well, maybe he will be next. I don't know".
Lightweight remains one of the deepest divisions in the sport, and there are several key fights ahead that could also lead to new opponents for Makhachev, including the March 18 fight at UFC 286 between Justin Gauthier and Rafael Fiziev, and a clash between Conor McGregor and Michael Chandler.
Makhachev doesn't prioritize either McGregor or Chandler, but understands what a fight with the popular McGregor could mean for his bank account.
One thing is certain: when the contract comes, Makhachev will be ready to sign it. Despite having a tough five rounds with Volkanovski, the UFC lightweight champion appears to have no lingering injuries and is looking to return to the octagon soon.
"I'm just waiting for a call," Makhachev said. "When the UFC calls me and when they put someone in front of me, I will be ready."