,
Benzema likens France coach to a clown
The conflict associated with the forward's injury before the World Cup has entered a new round.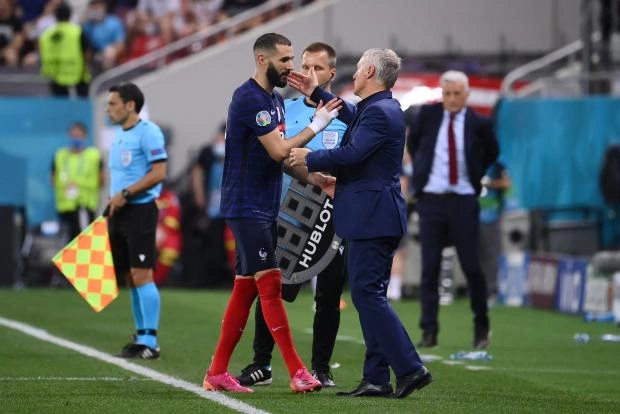 Real Madrid striker Karim Benzema called French coach Didier Deschamps a clown.
Thus, the striker reacted to Deschamps' words in the press: he said that Benzema, having been injured, left the French team before the 2022 World Cup, although he asked him to wait.
"What impudence," Benzema wrote in his microblog and posted a clown emoji.
Benzema recovered from an injury during the World Cup, but did not return to the French national team. According to the press, Deschamps showed no interest in his return.
After the 2022 World Cup, the striker announced the end of his appearances for the French national team.