,
Yakov Trenin scores tenth goal of the NHL season
"Nashville" has made a difficult victory over "Anaheim".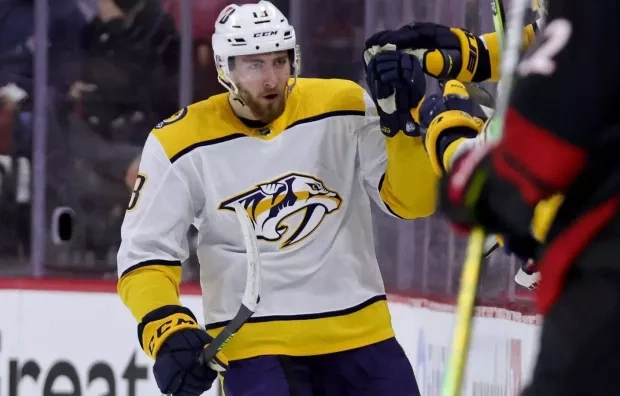 The Nashville Predators beat the Anaheim Ducks 5-4 in overtime in an NHL away game.
The puck in the "Nashville" was thrown by the Russian striker Yakov Trenin.
In 59 matches of the season, Trenin scored 39 (10 + 29) points.
Russian striker "Vegas" scored the first goal in the NHL header