,
Anatoly Malykhin spoke about the debt to Merab Dvalishvili
The Russian heavyweight has explained why he still hasn't paid off.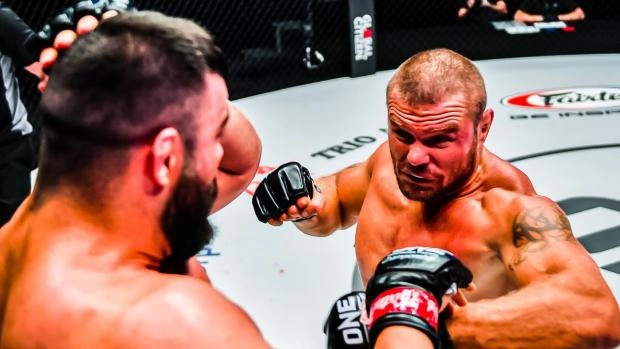 Russian heavyweight Anatoly Malykhin explained why he still hasn't paid off Merab Dvalishvili, with whom he made a bet on a rematch between Peter Yan and Aljamain Sterling. The amount of the dispute was 50 thousand rubles.
According to the ONE Championship champion, he cannot transfer money because the Georgian fighter does not give him the necessary data to make a bank transfer.
"Four times I threw him a sheet that he must fill out for transfer - all four times he filled it out incorrectly and says that this is not necessary. "This is the fifth time I have gone to the bank to transfer money to you, and they tell me that this information is needed. I once again ask him to send me this information for transfer, I physically cannot transfer this money to him, but he, I don't know why, simply does not give me this information. So I don't mind giving him the money," he explained in a video posted on one of his social networks.
It is worth noting that Merab Dvalishvili, in turn, said earlier that he plans to visit Thailand and personally demand a debt from Anatoly Malykhin.
See also: Merab Dvalishvili defeated Petr Yan in the main event of the UFC in Las Vegas.