,
Belal Muhammad will prepare for the next fight in Dagestan
As soon as the next opponent is assigned to the fighter, he will go to Dagestan.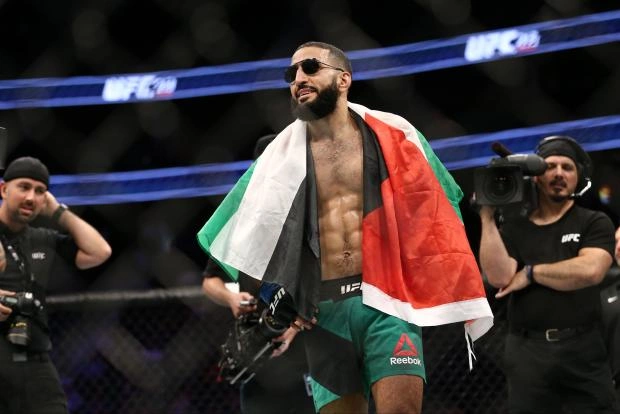 After a successful collaboration with Khabib Nurmagomedov in a previous training camp, UFC number four welterweight Belal Muhammad has revealed that he will train for his next fight in Dagestan.
"Yes, I talked about this with Khabib. We have several rivals in mind, and I asked his opinion. As soon as they assign me a fight, I will go to Dagestan, "Sportkeeda quoted the fighter as saying.
Muhammad himself considers Colby Covington, who occupies the second line of the rating, the best option for his next fight.
"No one really deserves a title shot more than me, but I want to wash Colby in his own blood," he said.
In October 2022 at UFC 280 in Abu Dhabi, Belal Muhammad scored his fourth consecutive second round TKO victory over the previously undefeated Sean Brady.