,
Rafael Fiziev commented on the unsuccessful performance of Peter Yan
Fiziev also responded to fans who say it's time for Petr Yan to leave the UFC.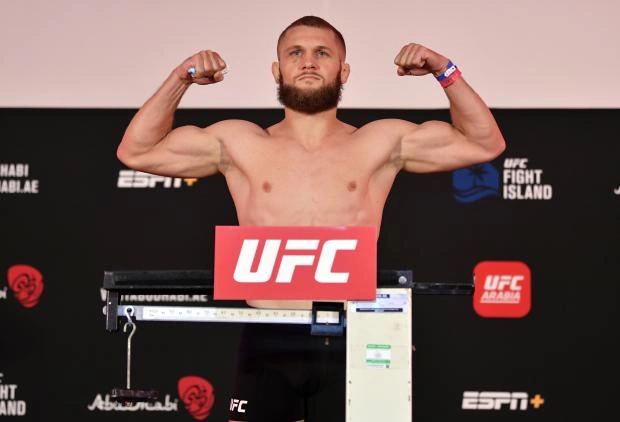 Rafael Fiziev decided to stand up for his teammate Petr Yan in connection with his loss to Merab Dvalishvili at UFC Fight Night 221 in Las Vegas. According to him, Petr Yan went to the fight "unhealthy".
"Maybe someday he will talk about it himself, I won't say, but he had two serious injuries that most would not fight. He went out, tried to put on a show for everyone, he didn't want to cancel the fight because people wanted to watch it, someone came from Russia, from far away. He tried. It's just that we won't talk about such things, because then everyone will start wagging their tongues like a broom that 'He's lost his way and is making excuses'. If he wants, he will tell everything himself," he said.
At the same time, Fiziev also responded to fans who argue that Ian should leave the UFC because he cannot withstand the competition: "I think he definitely should not leave the UFC. Number two lost to number three and everyone seems to write it off. Are you seriously? How can a person be fired in such a position? Merab did a great job in this fight. Here you need to turn on the brains of people who say such things a little."
Note that Rafael Fiziev himself will fight in the octagon this weekend with American Justin Gaethje as part of the UFC 286 tournament in London.