,
Transfer Sergachev and Kucherov contributed to the victory of "Tampa"
"Lightning" have achieved a heavy victory on their ice.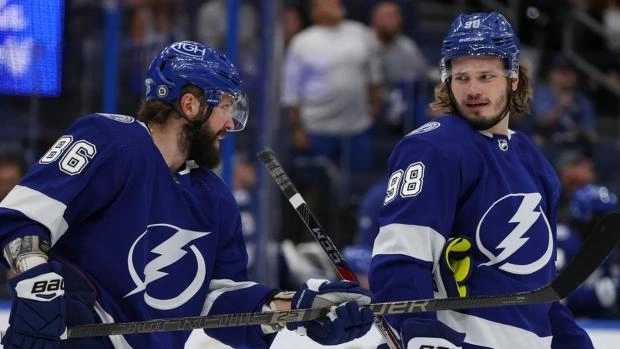 The Tampa Bay Lightning beat the New Jersey Devils 4-3 on free throws in the NHL away game.
As part of the "lightning" two assists were made by Russian defender Mikhail Sergachev, one by striker Nikita Kucherov.
Tampa goaltender Andrei Vasilevsky saved 32 shots.