,
Medvedeva dedicated the number to the silver of the Olympics
The figure skater in 2018 lost gold to Alina Zagitova.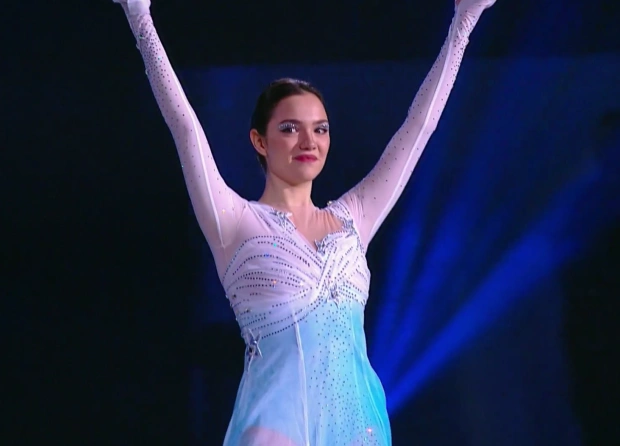 Evgenia Medvedeva presented a number dedicated to the silver medal of the Pyeongchang 2018 Olympics at the show programs tournament.
The figure skater performed with live vocals. The issue began with shots of the announcement of scores at the Olympics.
Medvedev received 17.41 points for her performance.