,
Igor Shesterkin became the third star of the day in the NHL
Russian goalkeeper had a dry match against the "Pittsburgh".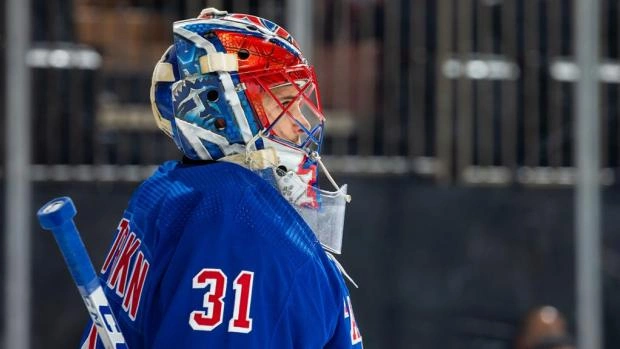 Russian goaltender "New York Rangers" Igor Shesterkin recognized as the third star of the game of the day in the NHL.
In a match with the Pittsburgh Penguins (6:0), he repelled all 34 shots.
The first star was Carolina Hurricanes forward Sebastian Aho, who scored a hat-trick in a 5-4 OT win against the Philadelphia Flyers. The second star is Edmonton Oilers forward Evander Kane, who scored three goals against the Seattle Kraken (6:4).