,
Lazio beat Roma in Rome derby
"Орлы" поднялись на вторую строчку в чемпионате Италии.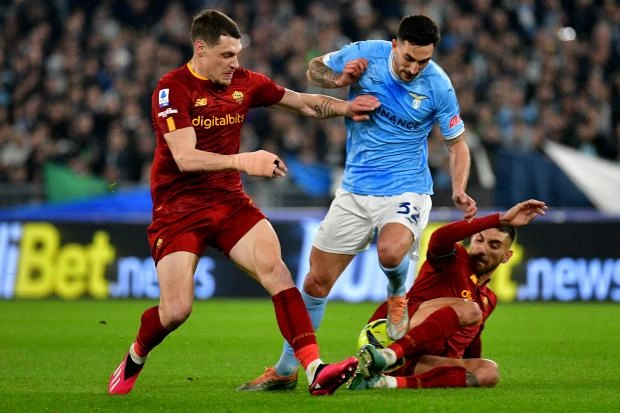 "Lazio" in the 27th round of the championship of Italy on football beat "Roma" - 1:0.
The victory of the "wolves" in the Roman derby brought a goal by Mattia Zaccagni in the 65th minute.
With 52 points, Lazio have moved up to 2nd place, Roma (47) are in 5th place.