,
Alcaraz has amazing abilities, he can't even be compared to Nadal
The Russian will face Alcaraz in the final of the tournament in Indian Wells.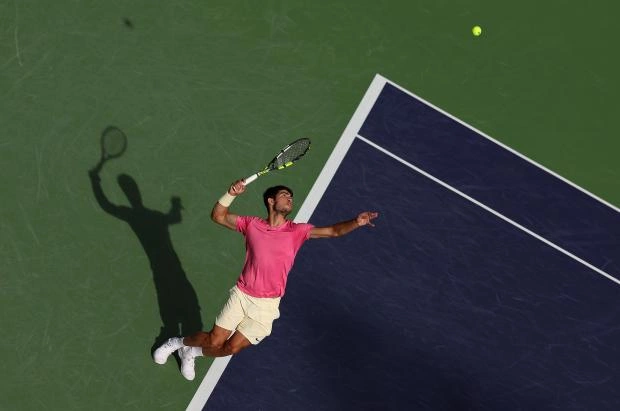 Russian tennis player Daniil Medvedev played against all the great tennis players. Now he faces the unprecedented challenge of playing against Carlos Alcaraz in the final of the Masters tournament in Indian Wells (USA).
Medvedev beat Alcaraz in their only previous fight, at Wimbledon 2021.
Daniil Medvedev at a press conference after the victory over Francis Tiafoe in Indian Wells praised Alcaraz, putting him head and shoulders above Nadal, the Spaniard called Daniil "the best player in the world at the moment."
"He is awesome. He has amazing abilities that are difficult to compare with everyone. Maybe with Rafa, but it's hard to compare him because Rafa is left-handed. Once he hits the right, it's amazing to watch. I don't think there is anyone who could throw such hard punches and also with a lifting effect," Medvedev said of Carlos. "That's why he was number 1 in the world, the youngest number 1 in history. That means something. He's going to be great and fun to play against."