,
Andrei Vasilevskiy is the best goalie in the NHL according to the players'
He is ranked first in the poll for the third consecutive season.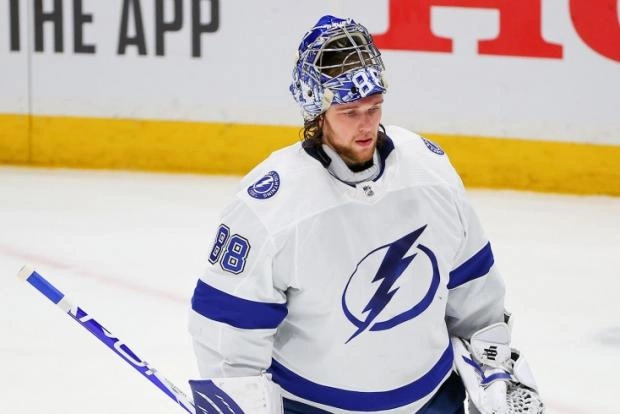 Tampa Bay Lightning Russian goalie Andrei Vasilevsky has been named the best goalie in the NHL by the Hockey Union.
He was voted number one by 52.3% of voters. Russian Igor Shesterkin of the New York Rangers also ranked second (4.8%). Minnesota Wild goalie Marc-Andre Fleury rounds out the top three.
Vasilevskiy was named the NHL's best goaltender for the third year in a row.
Ovechkin broke Gretzky's record for most seasons with 40 goals