,
Nate Diaz called Khabib's induction into the UFC Hall of Fame undeserved
The American fighter believes that the Russian has not done enough for mixed martial arts.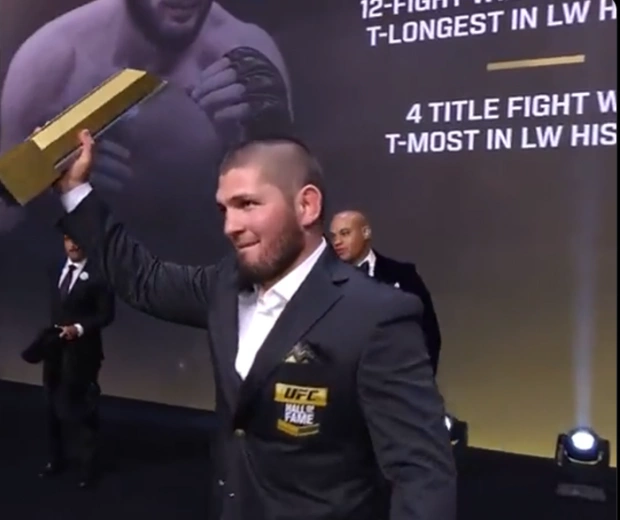 The famous American UFC fighter Nate Diaz criticized the recent inclusion of Khabib Nurmagomedov into the promotion's Hall of Fame.
According to the American, the Russian fighter mostly defeated weaker opponents and lacked diversity in the octagon.
"Who did Khabib beat for the title? He got Dustin Porrier and Justin Gagey. He got them in the same way. And then undeservedly ended up in the Hall of Fame," Diaz said offensively.
However, the fact that Khabib has not suffered a single defeat in twenty nine fights in a row, and beat Conor McGregor himself, whom Diaz considers one of the best in the world, the American left out of the scope of his bizarre comment.